General info:
On August 20, 2002, a graphic novel of all 12 issues entitled "The Pendulum Tome" was released. A prologue, special Halloween comic issue, and full length album was released with the novel. The album featured all of the singles released with the comic book issues, with the exception of the three singles from The Pendulum #7 which was replaced with a spoken word intro.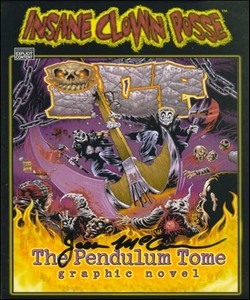 All the different singles that came with the comic books, could be combined to a poster.
Click on the tiles below to go to the singles.