Shaggy 2 Dope - Early Life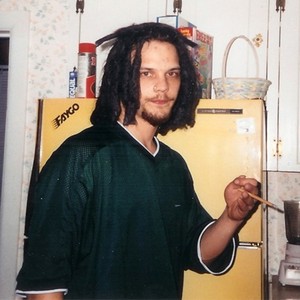 Real name: Joseph 'Joey' Utsler

Psychopathic Name: Shaggy 2 Dope

Nicknames: Shaggy 2 Dope, Full Clip, 2 Dope, Dopey, Shaggy Dope, Shaggy, Shaggs, Shag, Sweet Candy Nuts, Sugar Bear,Handsome Harley Gwestella, Gweedo, Gweedy, Stanky Twickle Puss, Stretchnuts, Galazto Inspector, Kangol Joe, Guy Gorfey, Ham'd Burglah, Gold D, Full Clip, Mr. Club, Southwest Strangla, Bazooka Joey, etc.
2 Dope attended elementary school in Oak Park, Mich., though his family would move around the Detroit area. His father, who left the family when 2 Dope was 9, worked at an auto parts store. His mother managed a Taco Bell. In addition to an older brother, John, who was an early member of ICP, 2 Dope has a half brother and lots of step brothers. His parents were "big-time hippies" who were into the drug culture and his mother played music by Bob Seger , the Beatles , Queen and Motown artists. For 2 Dope, though, these artists had little influence. Instead, he started listening to Run-D.M.C. , Whodini and other old-school rappers. Inspired by jazz great Herbie Hancock 's 1983 hit, "Rockit," he taught himself how to do DJ scratches while in fifth grade. Back then, he had a radio with a cassette deck and a record player on top; he used the balance as a fader. After DJing at parties and bars, 2 Dope focused on writing rhymes when ICP formed in the early '90s. Still, he continued to contribute DJ scratches to ICP songs as the horrorcore group went from a local underground sensation to a platinum-selling phenomenon by 1997.
Utsler designed the Psychopathic Records logo, called the Hatchetman, as well as drawing numerous Insane Clown Posse album covers.