Release: October 31, 2021
Label: Psychopathic Records
General info
The name of the Jokers Card was revealed at the end of the ICP Seminar of ICP's House Party Peep Show. The Jokers's Card will be "Yum Yum Flower"
The name of the album is different than the name of the Joker's card though.
The album will be titled Yum Yum Bedlam and this will be the first female jokers card.
Yum Yum Flower represents loyalty. If you don't have loyalty, you will be venomously bitten. Don't touch that flower!
The album will be followed up by 3 mini albums with 6-7 songs each. They are the Seeds of Yum Yum. The first mini album will be released April 02, 2021. The second mini album will be released July 30, 2021 and the third mini album will be released October 29, 2021. All 3 albums will be combined to a new album called "The Seeds Of Yum Yum"
The combo album will come out on November 19, 2021 with 3 new tracks and each of the mini albums will include a song that won't be on the main album.
The image of jokers card was revealed at Hallowicked 2020.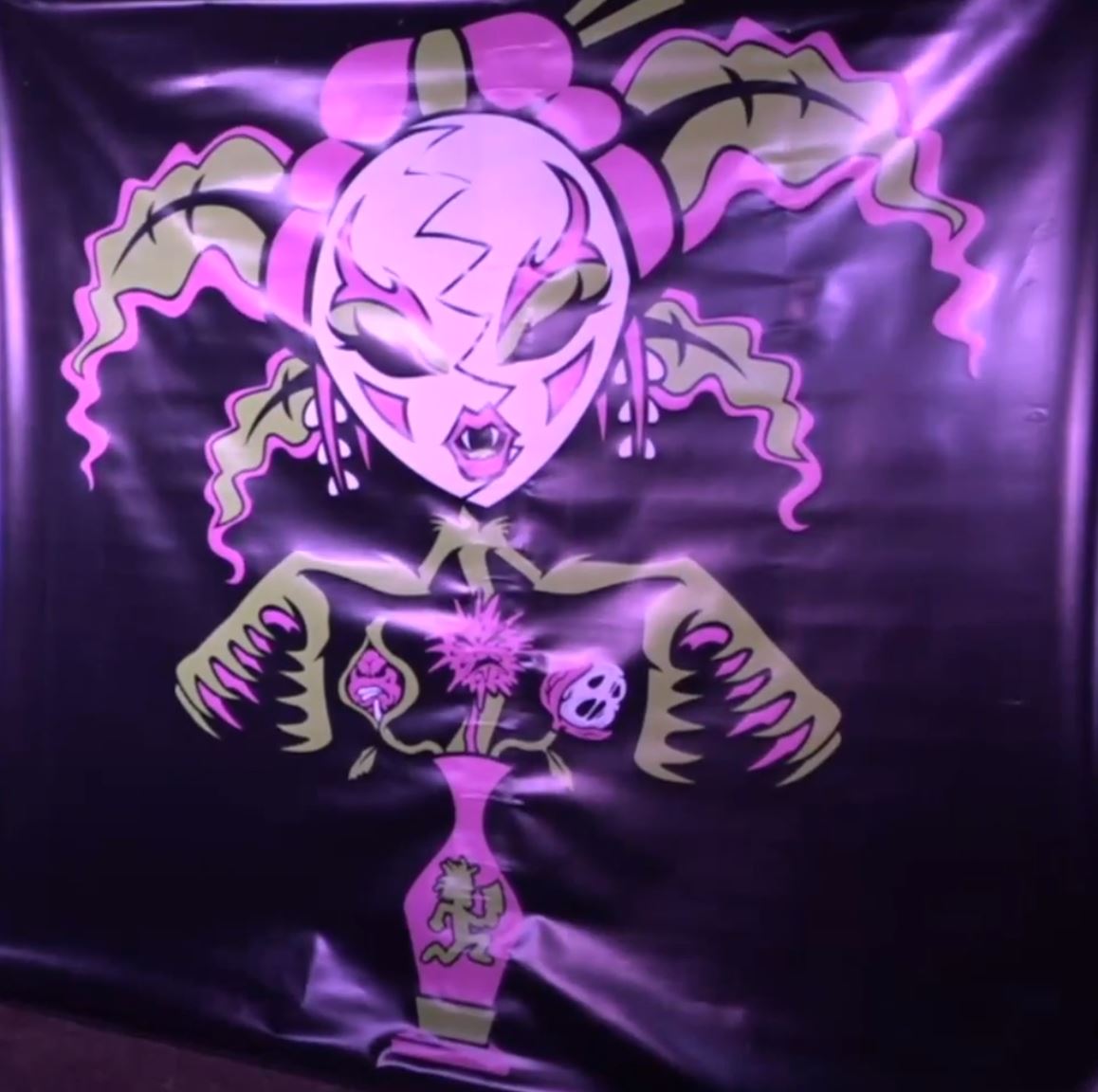 On November 03, 2020 the official drawing was released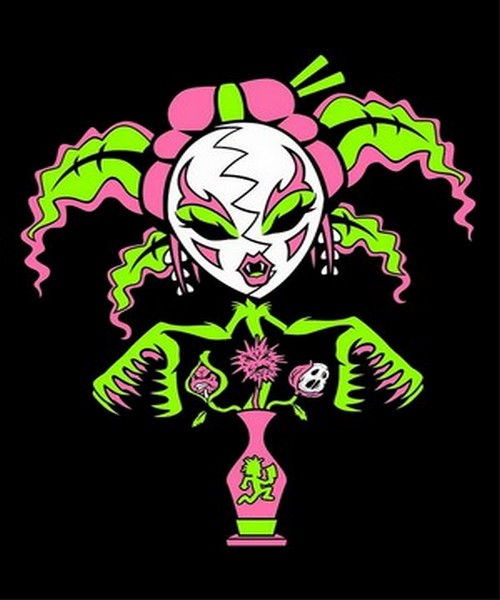 In the Juggalo Show of December 07, 2020 the news came that the new releasedate of the album Yum Yum Bedlam will be March 05, 2020.
Instead there will be a new cd called Yum Yum's Lure released on Christmas on iTunes.
There will be 5000 physical copies available to those who subscribed to Patreon in December 2020.
Update december 26, 2020:
On last night's edition of ICP's Hella Fresh Holidays, the Insane Clown Posse and Ouija Macc attempted to get through not only one, but TWO escape rooms that were masterminded by Jumpsteady! It was a hilarious watch…especially if you have had the opportunity to go through them yourself.
Between the first and second escape room, they made an announcement that the Yum Yum's Lure EP would be postponed, but only for a few weeks. The reason behind that was because they lost studio personnel. I can only assume that Str8Jaket posting that he left his job at Psychopathic Records a few days ago as in-house producer was what J is referring to. You can see the full announcement below
Update February 11, 2021:
News came that on Juggalo Day, February 17, 2021, the new EP Yum Yum's Lure will be released on all digital music sites. People who subscribed to Patreon will get a physical copy but the goodiebags still haven't shipped.
Update August 21, 2021:
On the ICP seminar at the Gathering Of The Juggalos, Violent J came with the news that Yum Yum Bedlam will be released at Hallowicked 2021, for sure.