Date: January 16 - 31, 2020
Place: random
Tickets: 27 euro
Performances: Insane Clown Posse, Dope D.O.D., Ouija Macc
The wicked clowns return to Europe, 2 and a half years after the Spray The UK Tour. European Juggalos are hyped for this new tour.
January 13, 2020
Some rumors are going around on the internet that some dates of this tour are cancelled or postponed. I still wait for some official news from psychopathic about this. Hopefully it stays a rumor and hopefully some dates will go on.
January 14, 2020
Sad news coming in from Psychopathic records. The Hysterical Hysteria Tour is cancelled and will be rescheduled to march. More news soon...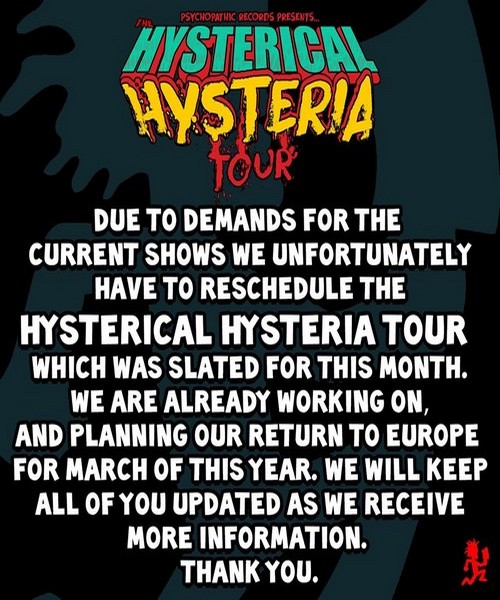 January 21, 2020
More sad news. The tour will not be rescheduled.