Date: 02 - 30 December, 2020
Place: Violent J's house (moved to Psychopathic Offices after show 2)
Tickets: $66,50 for the entire month
On November 10, 2020 this show was announced on Facebook with the message:
"THIS DECEMBER. More details coming soon..."
December 2nd – The Clown Cookoff Show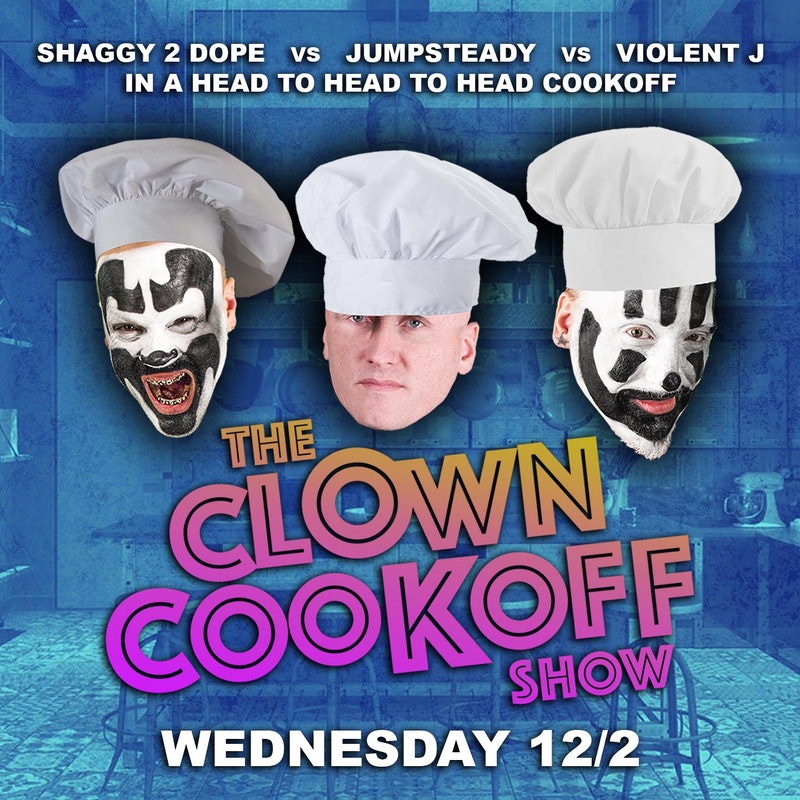 Watch as Shaggy 2 Dope, Jumpsteady and Violent J go head to head to head in the ultimate cooking competition to kick off ICP's HELLA FRESH HOLIDAYS!
December 5th - Slideshow Spectacular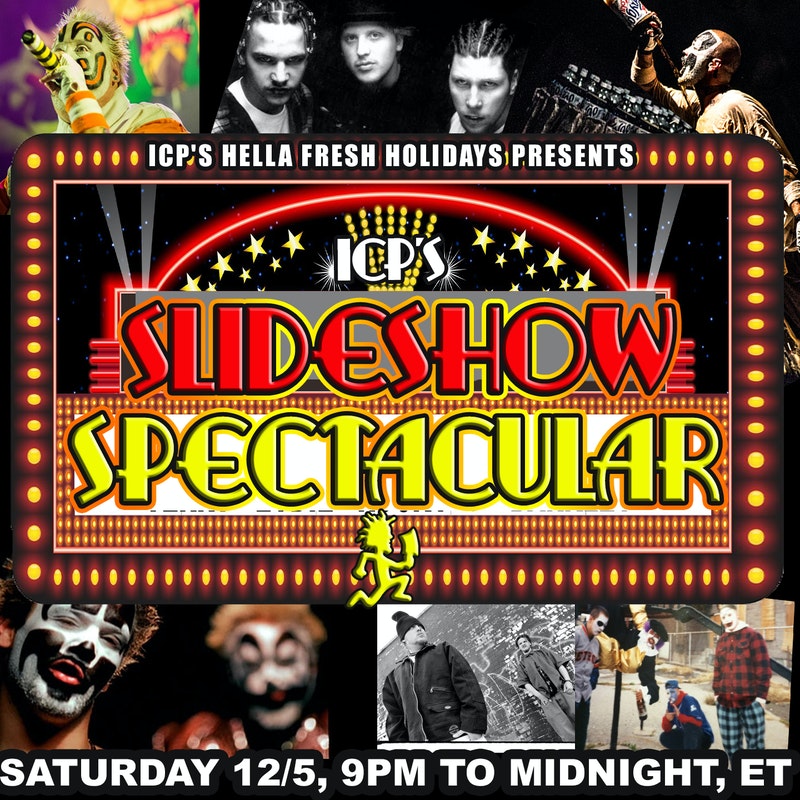 Hey ninjas...we've had to swap Succulent Soup tomorrow night with our Slideshow Spectacular originally planned for the 21st...see you all tomorrow night for some wicked presentations! Register on Crowdcast
December 07th - 20 Years Of The Gathering Podcast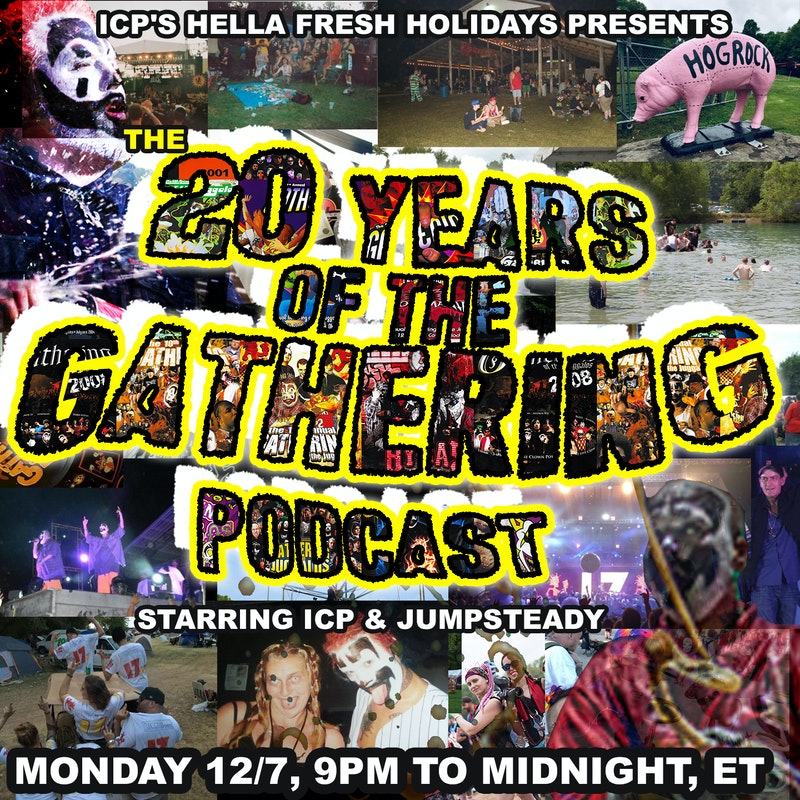 Join your hosts as they discuss the past 20 years of the Gathering of the Juggalos music festival in chronological order!
December 09th - Holiday Love Auction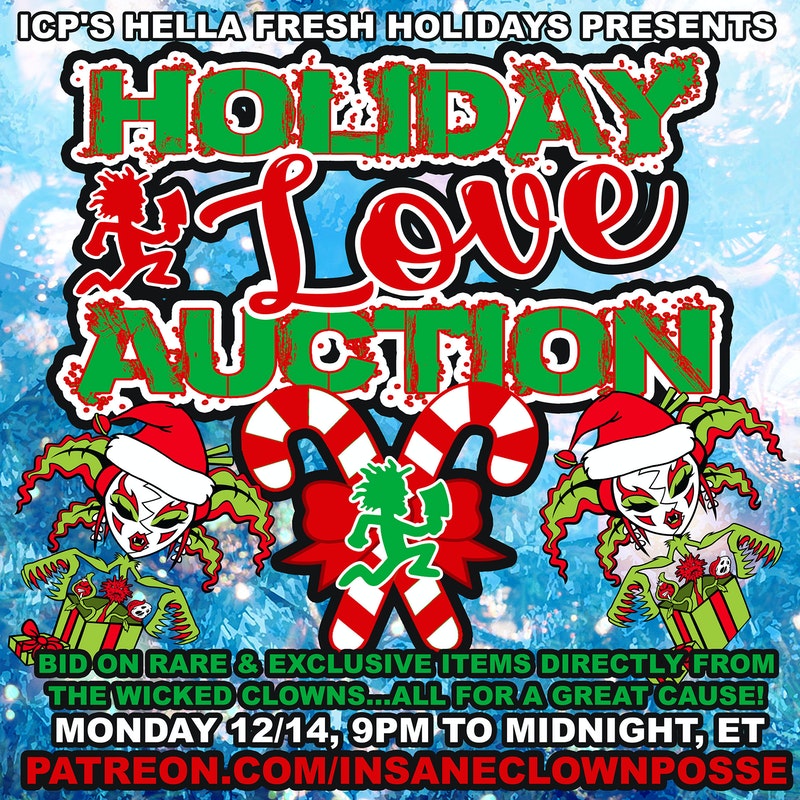 Our auctioneers will have 6 mystery items up for auction to see who can make the most money for the charity of their choice! Each item will have a 5 minute time limit for bidding and then all net proceeds will go to the charities selected.
December 12th - Examination Of A Super Ninja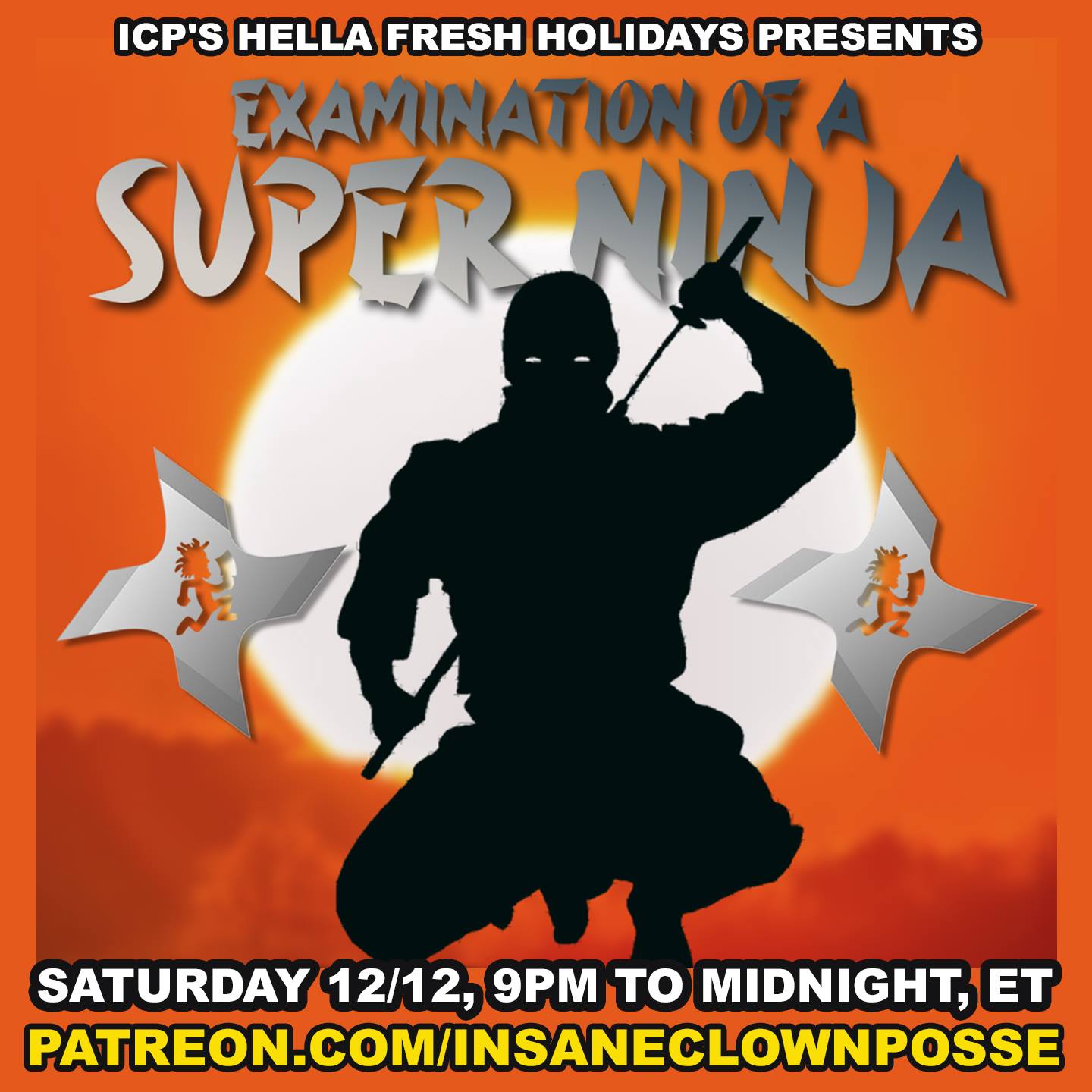 Sit your ass down while we take a hard look at the life of a super ninja – Crazy Doug. Possibly featuring an appearance from the man, the myth, the legend himself!!
December 14th - The Zen Of Love Podcast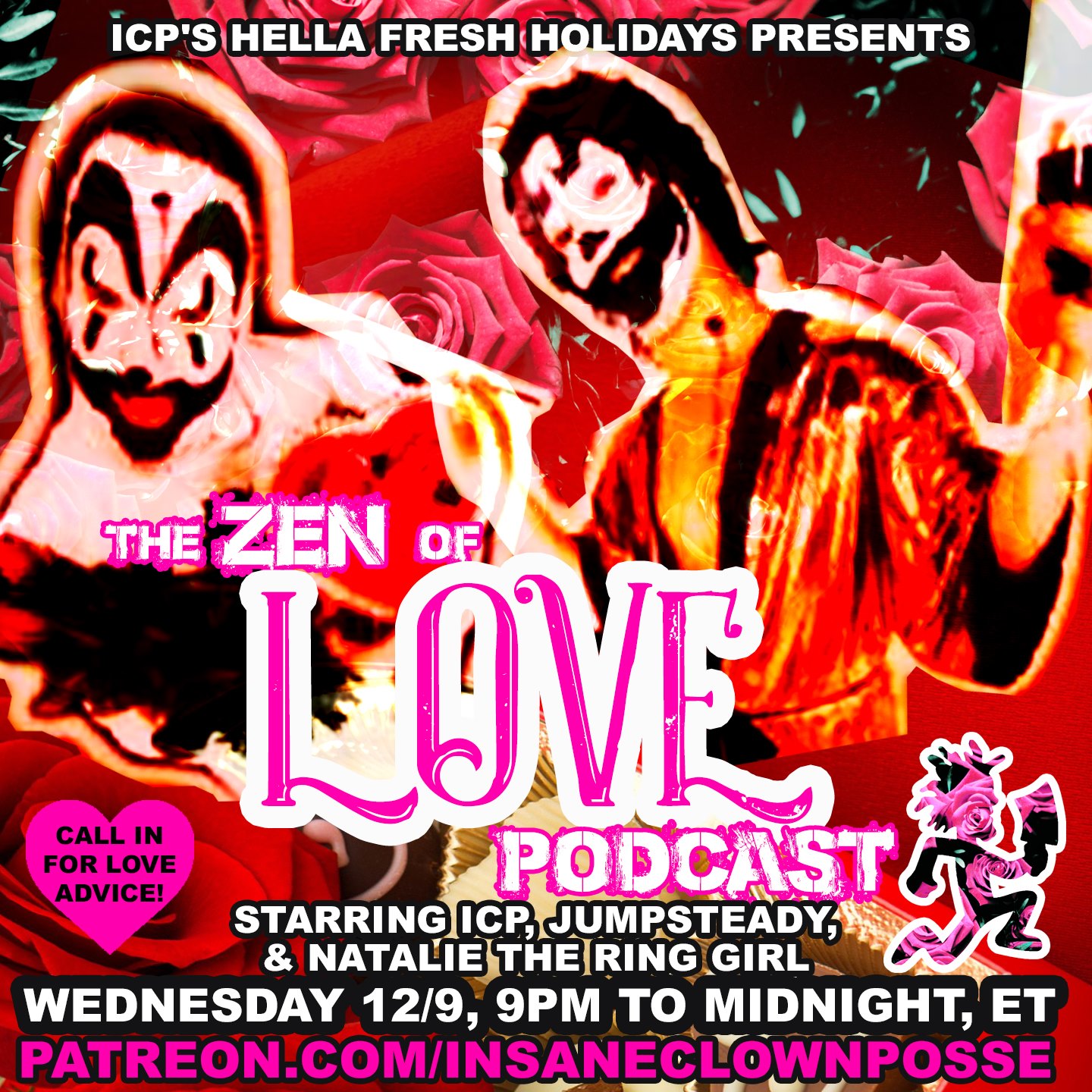 Hear it straight from your hosts what their personal takes are on attraction, making that love last and even how to break up with someone when you learn they ain't a real one! Your hosts will be taking questions via chat. 
December 16th - JCW's Bring Down The House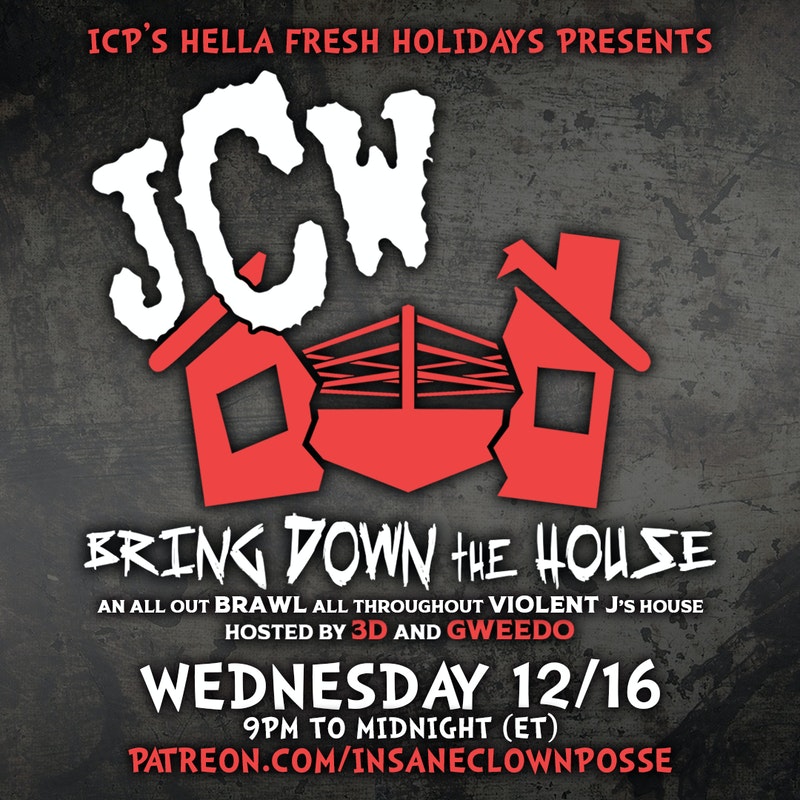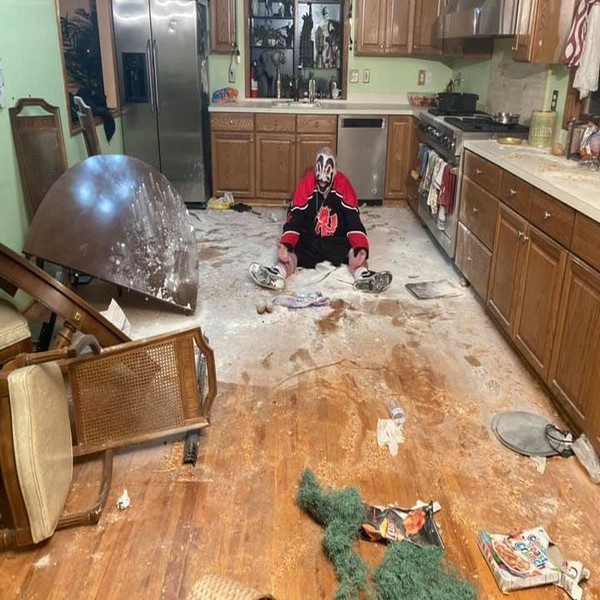 Screw the ring, we're bringing down the house!! Each match will take place in only one room of the house and wrestlers can only win a match by causing their opponent to submit or forcing them outside the room. No hold barred – all objects and furniture can be legally used as weapons. 
December 19th - Juggalo Night Court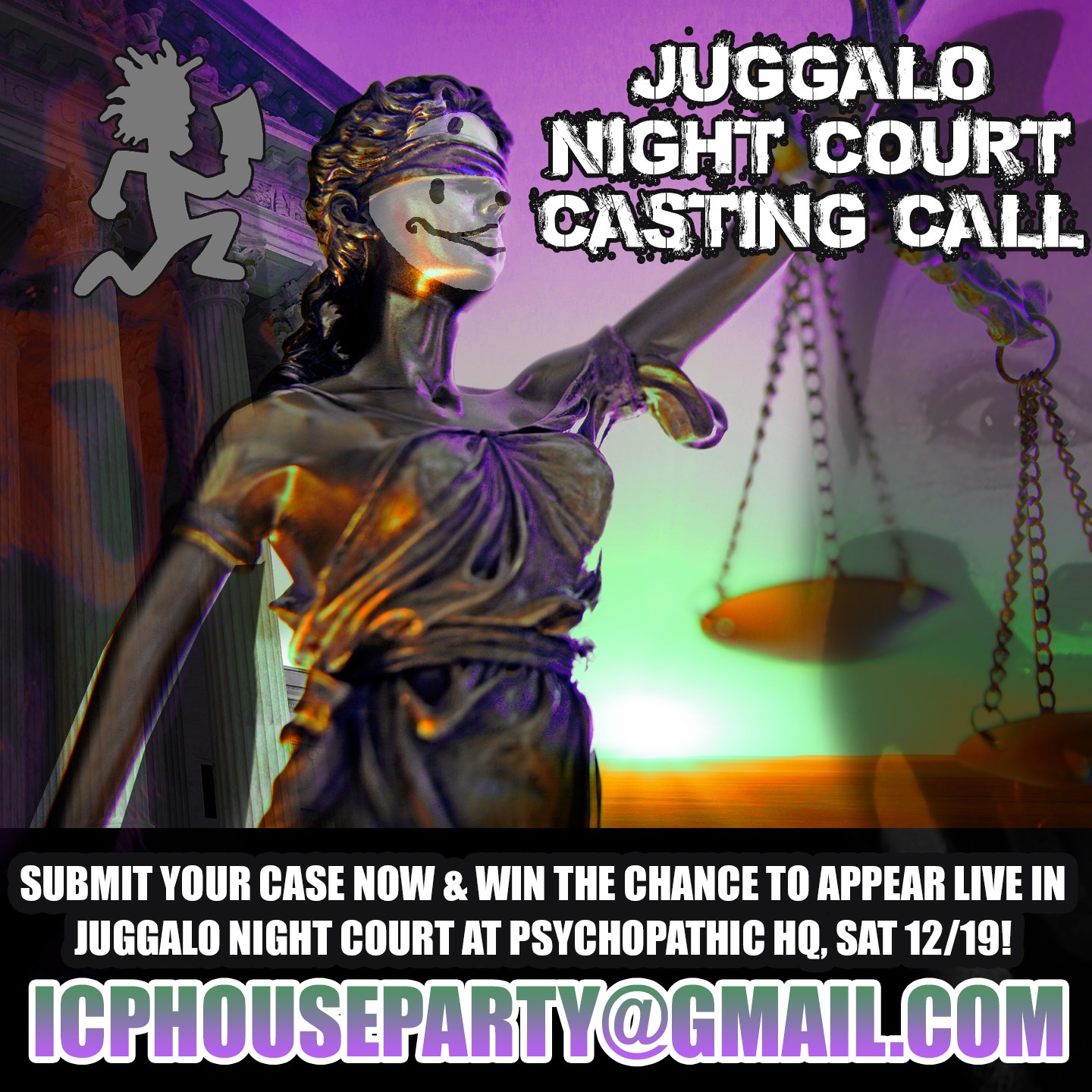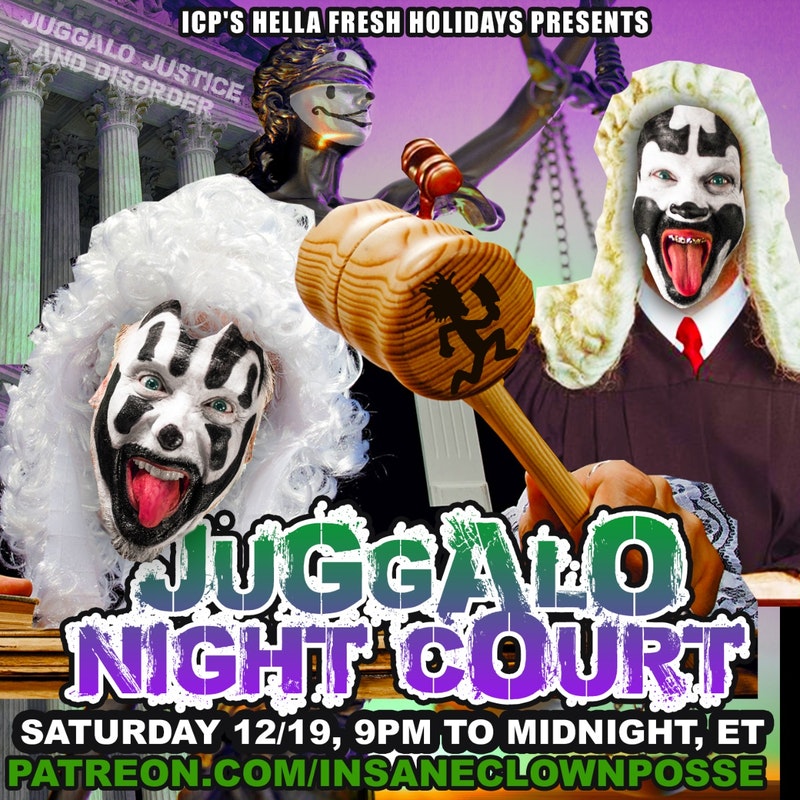 Watch as our Judge Jumpsteady presides over Juggalo Night Court, featuring jilted juggalos represented by VJ and Shaggy themselves...and YOU get to be the jury!
December 21th - Succulent Soup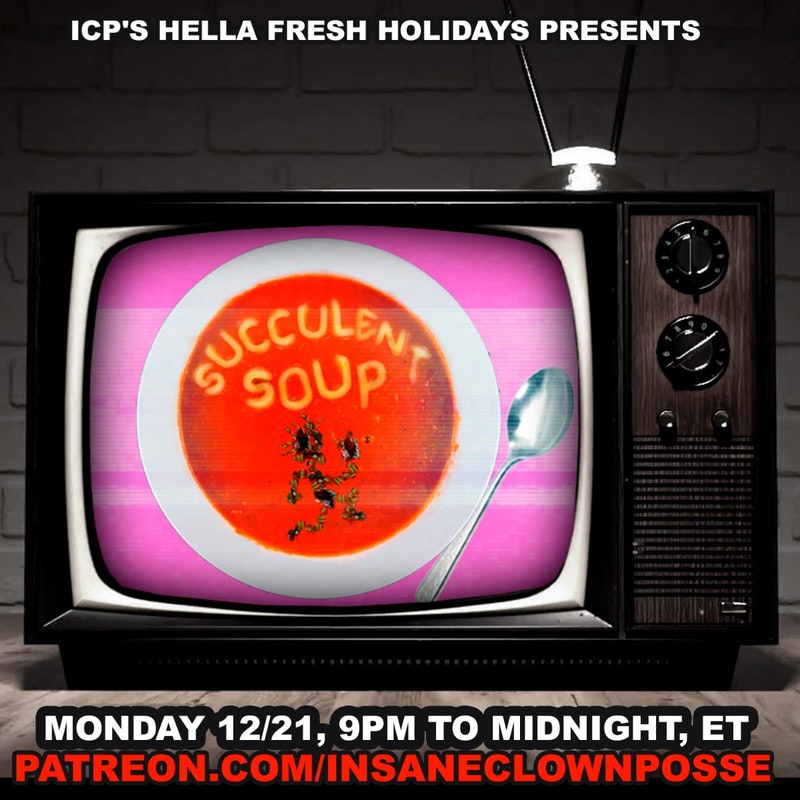 Sit down with your guests Evil Dead, Ronny Tiger, and Moon Glorious for a special episode of Succulent Soup with ICP. 
December 23th - Big Ballas Christmas Party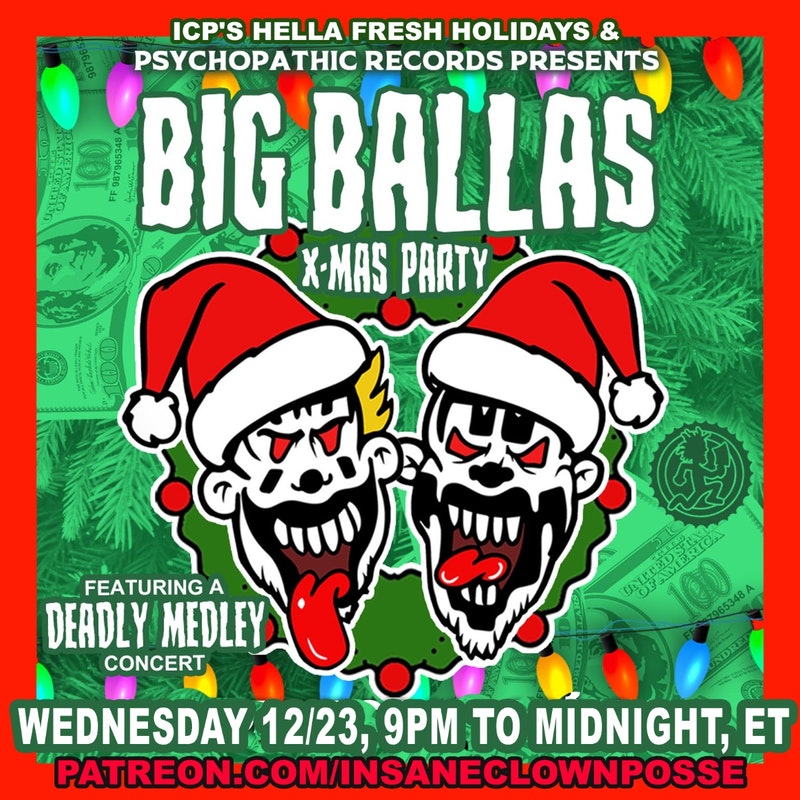 Raise your holiday spirits with some rousing tales of Juggalos past! Rounding out the night will be a Deadly Medley concert featuring ICP, Project Born, DJ Clay, Jumpsteady, Ouija Macc, Big Hoodoo and more!
December 23th - Virtual Meet and Greet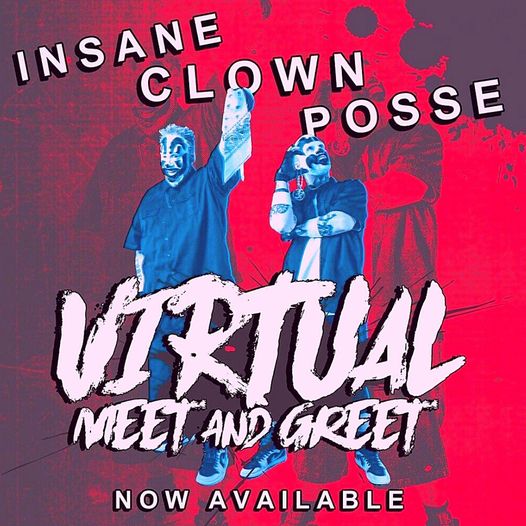 Wednesday December 23rd at 4pm you can sit down one on one with Shaggy and VJ for a virtual meet and greet! Space is very limited to make sure there's enough time for everyone, so save your spot now...
The price of the spot is $125 and you'll get 1 exclusive Insane Clown Posse Shirt and a screen shot selfie.
December 26th - ICP's Great Escape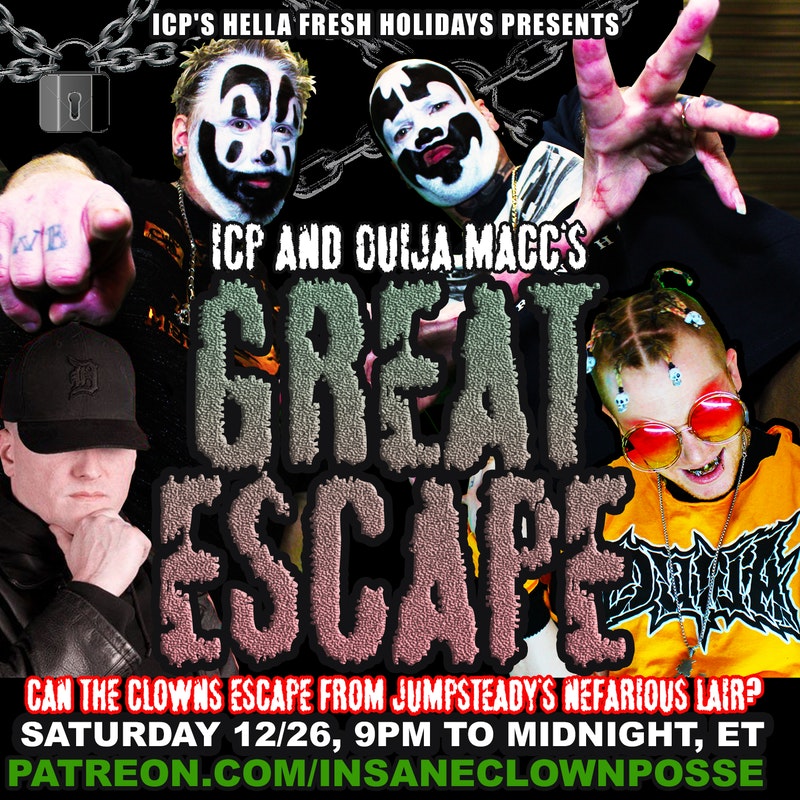 Watch as Violent J, Shaggy & Ouija Macc attempt to escape through two different hour-long escape rooms designed by Jumpsteady!
December 28th - A Night With The Crystal Die
We've got a table of topics to cover and a crystal die to lead the way!
December 30th - ICP's Pointless Pizza Party
Exactly what it sounds like. We'll have pizza and our hosts will talk about whatever is on their minds!